Meet Our Team
Dr. Christine Cordick
Born and raised in Perth, Dr. Cordick returned to her hometown in 2007 following her studies to enjoy the small-town living and the sense of community it fosters. "By focusing care on the goals of patients and ensuring they understand the rationale and evidence behind the approach, patients have a high level of confidence and satisfaction in the care they receive…"
Read more about Dr. Christine »
---
Dr. Robert Rodine
Dr. Rodine has been practicing chiropractic since 2007 and is also certified in Clinical Acupuncture, Functional Dry Needling and Active Release Technique. "My goal for each patient is to find the best treatment option for them. As each person is different, so are their needs so it is important for me to offer more than one therapy option. Chiropractic adjustments work wonders to treat pain and dysfunction…"
---
Dr. Jennifer Brazeau
Dr. Brazeau enjoys working with a variety of patients from young athletes, weekend warriors and patients trying to stay mobile and healthy. Her chiropractic philosophy is to get to the root of the problem and apply evidence based, patient centered care…
Read more about Dr. Jennifer »
---
Dr. Nicklaus Thompson
Born and raised in the Smiths Falls and Perth area, Dr. Thompson first encountered chiropractic care after sustaining a concussion and dealing with persistent neck pain. Following successful treatment, he developed an interest in the beneficial role chiropractic can play in athletics, pain management, and general health and wellness.
---
Tina Bland, Office Administrator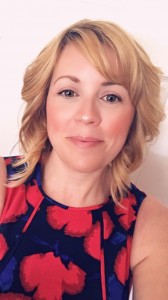 Tina is our administrative assistant here at Cordick Chiropractic. With her friendly nature and organizational skills, she ensures that each patient gets the best possible care.
Tina makes chiropractic part of her personal wellness, which is why she enjoys working with patients to ensure that they too are getting the care that they need. When Tina is not with us, she is a mom to two active teenage boys, enjoys the outdoors, travelling, an avid reader and gardener.
---