New Patient Corner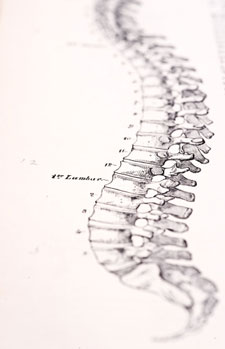 In preparation for your first visit, you may like to fill out your new patient paperwork at your convenience. You can print this form here, and simply bring it with you at the first visit. Plan to wear comfortable clothes you can easily move in.
Please bring any scans or imaging reports with you. If you have a foot problem, plan to bring along whatever footwear you use in your day-to-day and critical activities. The initial appointment takes 30-40 minutes.
Your First Visit
The first thing we hope you notice during your visit is our friendly and welcoming atmosphere. If you haven't already filled out your paperwork, we'll help you complete it.
You'll spend the rest of your visit with Dr. Cordick. During your visit, initially she will:
Listen and learn about the problems you are having
Determine an appropriate prioritization for addressing your problems
Talk with you to understand your background and personal health history
Once she has a good understanding of your issues, she will start finding out where things went wrong by:
Performing an examination
Observing your gait and posture
Testing your responses and reflexes
Each of these things will help determine if your issue is related to joints, nerves, discs, muscles or a combination of these things. From this knowledge, she'll be able to plan the correct approach for your care and choose the techniques and tools to best help you.
Most often patients will receive treatment on the first visit. Exceptions to this are when there is a need for tests or additional imaging.
---
Your Second Visit
Our primary goal at this visit is to learn how your body responded to treatment. We'll want to know if you've seen improvement, experienced any aggravation, and whether or not you felt comfortable during and with your adjustment.
This visit will be a time to get any questions you may have answered. We will also provide pain management and reduce the factors that are influencing your current state.
You will be adjusted during this visit, and you should plan to be in the office for approximately 10-15 minutes.
---
Ongoing Care
Beyond your second visit, you can expect to be in the office between five and 20 minutes at each subsequent appointment. Depending on the techniques we use to treat your unique case, this time may vary from visit to visit.
Rest assured, we are continually evaluating your progress and evolving your care. We will tailor care to meet your goals, adjusting it to the speed at which you are improving, and make changes to address areas where you need extra help.
Understand that some conditions can be resolved with a course of care. Some conditions are chronic because there have been changes in joints and muscle health caused by scar tissue and degeneration.
In these cases, ongoing maintenance may be needed to support the state of health you achieve during your care here, and to prevent further degradation.
Most important to understand is that the level and length of care you receive is always your choice.
Contact us today to schedule your first appointment, or learn how chiropractic can help.
---
Cordick Chiropractic & Optimum Health Clinic | (613) 267-6646